Food and drinks
Due to Corona, food and drinks can only be collected from the various catering outlets for the time being. The terrace will remain closed for the time being.
All that playing makes you hungry and thirsty. Or maybe you just fancy a treat, it's a day out after all! At Linnaeushof you are allowed to bring your own food and drinks. Still, some delicious french fries, a freshly baked pizza, a cool ice cream or a wonderfully refreshing drink really completes a day out. Linnaeushof has multiple sales points for catering and drinks.
Tips!
---
Unlimited hot beverages?
That's possible with the Linnaeushof Thermal Mug"! Buy it at the Coffee Corner and Eefje's Ice cream and drink counter. With this mug you can drink coffee, tea or warm chocolate milk FREE for the rest of the day!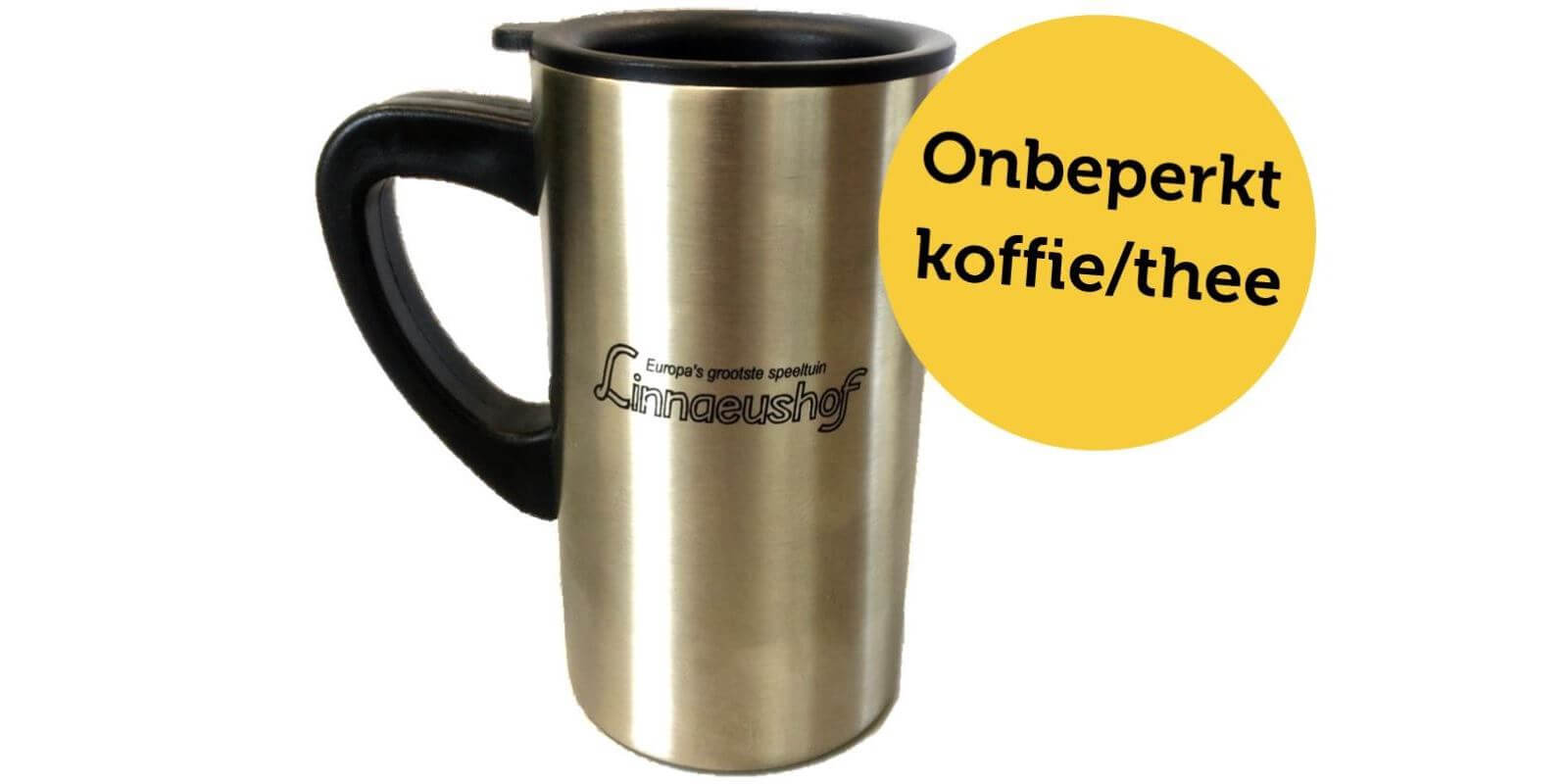 ---
Bennie Broek Box – Kids Menu
At the Linnaeushof restaurant, you can find a variety of low-priced menus. For the little ones there is a Bennie Broek Box, a kids menu that comes with fries, a snack, a juice box and a Bennie Broek cup you can keep as a souvenir.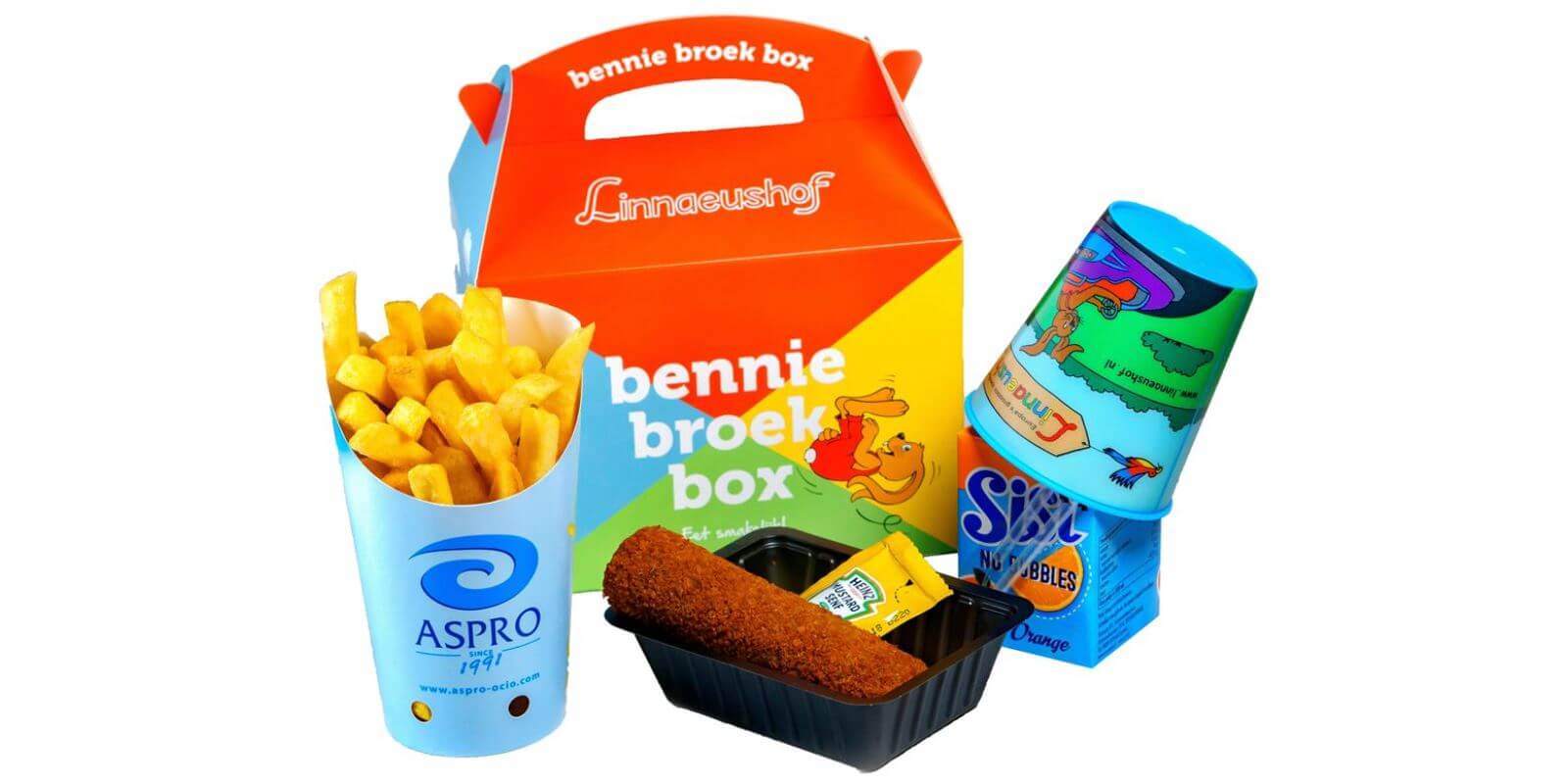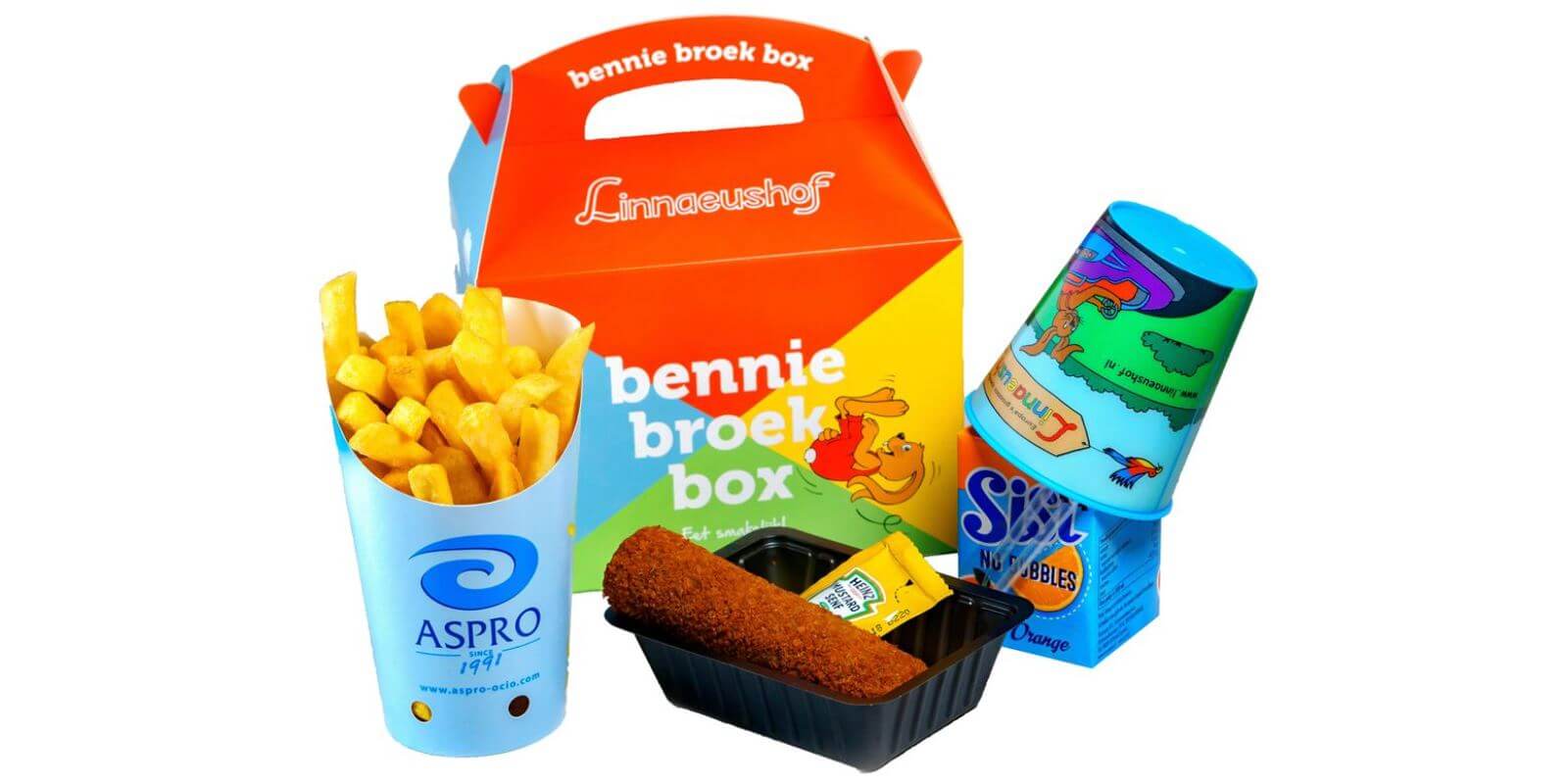 ---